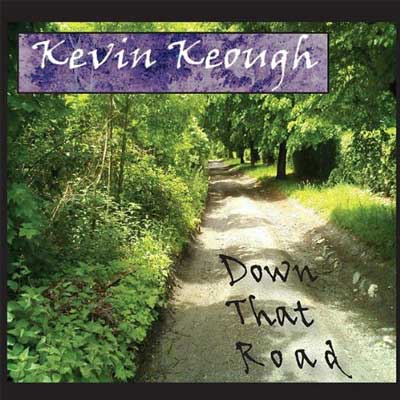 Kevin's CD, "Down That Road", is a varied collection of musical styles that Kevin works with, beginning with the moody Country rock tune "DOWN THAT ROAD". Kevin enlisted the talents of lead vocalist and guitarist TOM ORTH and powerful drumming of PETER RUBBO to give it that raspy vocal sound and electric edge he was looking for. The song speaks of the familiar theme of separation, and the longing for reuniting with  lovers and friends. 

The second tune, "SOMEWHERE IN TIME", utilizes the same team of musicians and with Kevin adding string sections on top of his piano work. It's a dreamy, soulful Country Ballad, a philosophical story of the passing of time and the belief that we all stay connected in our hearts, and eventually reunite.

The final 3 songs feature Kevin exclusively through the magic of computer music's ability to emulate all manner of instruments and new found sounds. The first of these, "THIS GIRL", is an uptempo Beatle-esque Pop tune with nice harmonies. Following this is a Latin piece, "CALYPSO CALIENTE", featuring brass and other orchestral instruments. Finally, Kevin presents us with a rhythmic "JUNGLE DANCE" instrumental that drifts through various landscapes of sound.
Listen to tracks from Down That Road!