new CD "ONE DAY" RELEASED!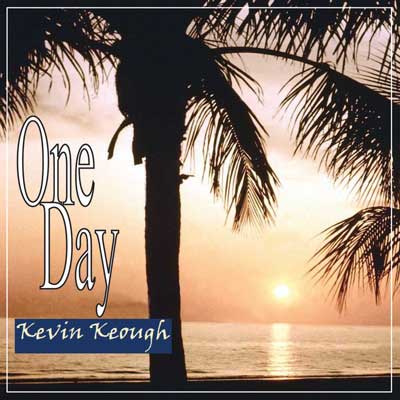 "One Day" is an imaginative and inspiring collection of instrumental songs and sonic textures by award winning composer Kevin Keough. On this musical journey, Kevin combines instruments and styles of the Orient with the metaphysical energy inherent in the rhythm of the day to create an exotic new age/world music experience.
From the opening track we are drawn in to a world of wonder, with energy blending with peacefulness, much like a sunrise on the beach. One can relax with the music while not being left to drift aimlessly. 
"Dawn" captures the optimism and beauty of an inspiring sunrise by the ocean, using synthetic sounds and astral clock-like rhythms.
"Morning" continues this theme with increasing energy of activity, while still maintaining the serenity of the opening piece. 
"Noon" adds Eastern rhythm and instrumentation as we reach the zenith of activity for the day. It evokes a busy Eastern bazaar set against the backdrop of palms and dunes. 
"Afternoon" is a departure from the sonic texture of the preceding pieces as it is performed solely on piano, and has the sensibility of afternoon tea in an English country manor. 
As we arrive at "Sunset" we marvel at the accomplishments of the day and take pride in the beauty and love we have created. It is a majestic piece yet still tranquil, optimistic and a bit mysterious. 
With "Twilight" we begin to unwind and settle down with a moving and embracing trio of Piano, Cello and Flute. 
"Night" completes the day with a dreamlike piano and string melody evocative of the expansive universe and the mystery of life itself. It soothes and assures us that all is well in the world.